INDUSTRY TRENDS
Written by: Stefanie Smith, AIA, LEED AP BD+C If you went to camp, you probably remember that crazy camp counselor that would jump up to lead camp in songs, would dress as a lumberjack or a princess ballerina for a skit or be the first to leap in the lake for the 6 am Polar…
Taking the Online Programming Lead From Summer CAMP!
May 15, 2020 | WRITTEN BY: Carmen
Written by: Stefanie Smith, AIA, LEED AP BD+C
If you went to camp, you probably remember that crazy camp counselor that would jump up to lead camp in songs, would dress as a lumberjack or a princess ballerina for a skit or be the first to leap in the lake for the 6 am Polar Bear Swim. Even with COVID-19 looming, the creativity coming from camp staff never ends! Check out the following ideas that you can use and adapt to your community.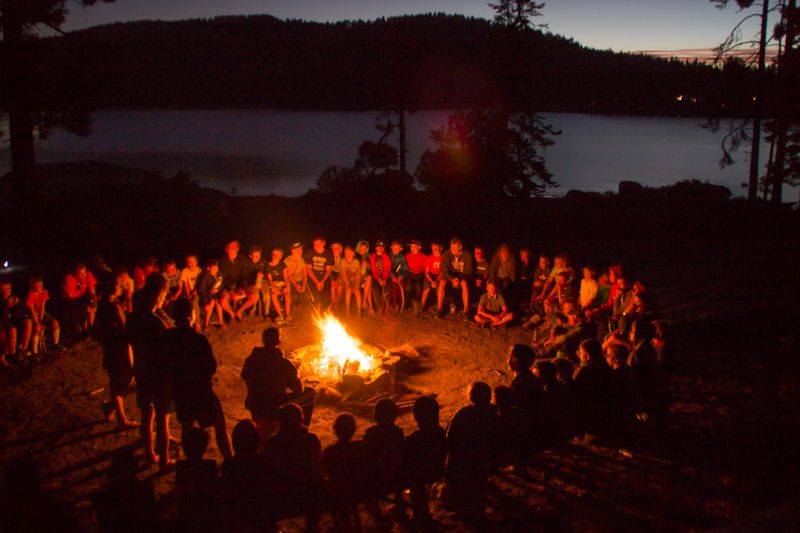 Guiding Principles: Connect. Contribute. Be a Part of the Community.
Connecting
With so much uncertainty, it is important to reach out to your community with clear messaging that shows you understand, you are planning your next steps and you care. But more than that, it is important to stay "present" in the mind of your community members as they navigate this new reality.
Ideas and Ways to Stay Connected:
Keeping the traditions alive with Virtual Campfire Nights! Many camps are utilizing online platforms to host campfire singalongs and storytelling, real-time games, challenges to be the biggest virtual campfire gathering ever and more! A key to success is to offer campfire gatherings as a regular event – weekly, bi-weekly, or monthly to create rhythm and a regular following.
Here are a few examples from our camp family:
Camp Alonim Live! brings "camp home" featuring live events from their regular camp programming lineup including Havdalah and Campfire Songs, making Bourekas in the kitchen, science experiments, Israeli dancing and more.
Goldman Union Camp Institute (GUCI) expands on these with traditional camp activities including Roll Call and Lights Out with new program posts every few days. They even have customized Zoom backgrounds that make you want to go back to camp!
Digital Family Nights: Campers send in videos of skits and camp staff act as emcees over online live streams. A different theme and set of skits are featured each week.
Small-Group Connections: Reconnecting with old friends and meeting the new seasonal staff members … Camp Yavneh is hosting small group "hangins" for their camper groups.
Online Games and Contests: A mix of old standbys with a few new options, these online games are great for group interaction and just plain fun! Bingo, Pictionary, The Masked Singer, Talent Show, Karaoke, Charades, Minute to Win It, Trivia, Tik tok Challenges, etc..
Virtual Open Houses provide an opportunity to learn what is special about the organization and build excitement for the summer programming to come.
Camp in a Box: Take advantage of your summer supplies and send them out to campers as specialized boxes with personal messages from camp staff. For example, a "Campfire in a Box" might include t-shirts, stories of campfire legends, noisemakers, activities and specialized gear for COVID-19. The "Camp in a Box" from Kentucky 4-H Camping features three different themed boxes that provide three lessons, a camp recipe card, mystery items from the camp store, a letter from the camp director and a discount code to buy another "Camp in a Box" online. Other camps have also included all the necessary equipment and tools to complete a project including a link to a how-to-video made by the staff.

Key takeaways:

Make items fun and memorable
Don't miss the opportunity to brand the box
Personalize the message – tell people that you miss them and thank them for their support

Benefits:

Recover a portion of your costs for summer supplies
Stay "present" in the mind of your community members
Build and retain loyalty
Specialized COVID Gear: Create gear that commemorates this time, supports the organization, and generates revenue. DIY ideas from Gold Arrow Camp: Make your own no-sew face mask with a camp t-shirt or bandana and a hand-washing routine set to the camp song!
Contributing
Camps are reimagining how to best serve and protect their communities while respecting the rules of social distancing with creative on-line programming and on-site alternatives.
Ideas and Ways to Contribute:
Virtual camp sessions run the gamut from one-time events to multi-day and get-outside-of-the-house adventures. Keys to success include infusing the spirit of camp in each activity and communicating the underlying benefits that campers will experience from the program.
Girl Scouts of Wisconsin Southeast (GSWISE) are supporting the new Girl Scouts at Home patch with a curated library of local resources and a Facebook stream of activities that also happen to feature Camp Silverbrook's infamous Fred the Turtle!
In April, the Boy Scouts of America offered a free National Camp-In Day: A day of camp activities from camping hacks, a cooking demonstration, at-home exercises, skits and songs, and special guests – and of course, all participants have the opportunity to purchase a limited edition path to commemorate the event!
From Guardian Adventures: Online Story-Based STEM Summer Camps. These live-action, role-playing adventures can be as short as two hours or can last an entire week with a virtual field trip and overnight experiences included. Soon-to-be heroes can choose Wizards & Warriors, Zombie Defenders or Superheroes. In the spirit of giving back to the community, Guardian Adventures provides a selection of free programs for other organizations to offer to their own communities.
Many camps are looking for alternative on-site camp options to bring small groups of people together for formative experiences such as family camps and retreats or specialized mini-camps while still respecting CDC guidelines such as social distancing.
Homeschooling Help! Sunshine Parenting and the Gold Arrow Camp staff provide creative learning resources for families to use as they navigate learning from home.
Be a Part of the Community
Amongst the chaos and uncertainty, camps continue to find ways to serve and support their communities.
Ideas to be pat of your community:
Host at-risk families in a safe environment
Reduced fee or free childcare for first responders
Promote camp activities that support local organizations

GSWISE staff supports their community with food drives, thanking local heroes with yard signs, donating cookies and making masks for essential workers. In March and April, one council troop alone made over 2,000 masks!
Sojourner Truth hosted their 8th Annual Sojourner Truth Virtual Walk to honor healthcare providers and front-line workers that culminated with a virtual Zoom celebration with personalized videos at the end.
Tips/Tricks from the field:
Survey your community to understand exactly what they want or need
Watch out for virtual burn-out
Focus on personalized activities developed and/or presented by your staff
While the information that you share is important, it's even more important to have energetic (and entertaining) presenters with professional graphics to attract views and keep their attention
Good luck as you navigate the weeks ahead! Please share your own adventures into the unknown – we look forward to hearing more of your stories!
Follow these orgaizations for resources and inspiration:
RELATED TAGS:
[xyz-ips snippet="comment-form"]